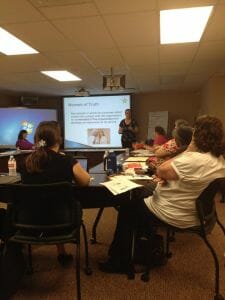 The Victoria Chamber offers our quarterly series and events to help members grow their businesses.
Past seminars have focused on how changes in healthcare policy affect business owners, learning how to successfully utilize social media, and other topics of interest to Chamber members. Take advantage of the special programs offered to Chamber members by joining the Chamber today, and check out our full calendar of Chamber events to learn about upcoming Building Better Businesses events.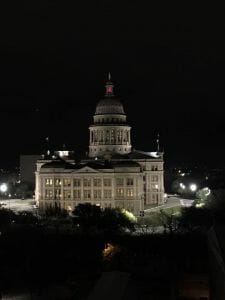 Working in Austin for you in Victoria.
At the Victoria Chamber, our mission is to educate members about upcoming legal issues that affect their businesses. Our goal is to provide you with the information you need to make the best choices for your own business, particularly in key issues like water, education, transportation, and jobs. Members receive updates regularly through our email newsletter and various chamber programming. Consider joining the Chamber to stay on top of the legislative matters that impact you.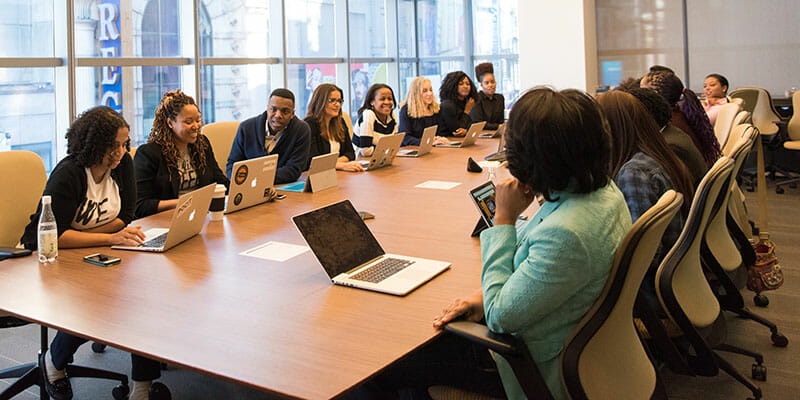 The mission of Leadership Victoria is to identify, educate, and motivate emerging community leaders to become more involved in various community affairs.
The purpose of Leadership Victoria is to introduce and orient new leaders to our community, identify individuals who have displayed a strong tendency toward civic involvement, and assist them in increasing their potential to become community leaders.
The program format is a series of seven sessions (including an overnight opening retreat). Classes cover such areas as education, social needs, personal skills, and key segments of our community. Curriculum will also include sessions on strategic planning, six classes (9:00 a.m - 3:00 p.m.) and a closing session with a Graduation ceremony in June.
Candidates may apply or be nominated by an employer or another interested party. Applications may be obtained by contacting the Victoria Chamber of Commerce. In order to be considered, applications must be received on or before November 1, 2019.
Leadership Victoria is funded by contributions from the business and civic community and a $475.00 tuition fee per participant. Tuition may be paid by the individual, employer, or sponsoring organization. Financial aid is available. If an applicant is not accepted their tuition will be refunded.
Leadership Victoria requires a commitment of time and energy. Class participants are expected to attend every session. Attendance at the opening retreat in November is mandatory.
For more information about Leadership Victoria, contact us online or call the Chamber at (361) 573-5277. We look forward to hearing from you!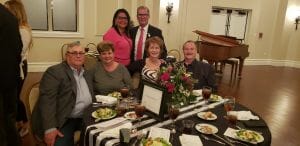 The Chamber offers a variety of networking events to allow members to connect with other business owners, promote their own businesses, and strengthen their ties to the greater Victoria community ? all in a relaxed and fun setting.
Programs like Business After Hours, monthly luncheons, and other regular events foster connections among Chamber members. This, in turn, benefits Victoria as a whole, as great ideas come out of collaboration between local businesses who are committed to the community.
View our calendar to see upcoming network events, and contact the Chamber for more information.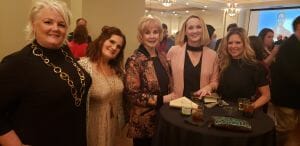 The Chamber offers special events for the entire Victoria community, like the Annual Banquet, Building Better Businesses, Cinco de Mayo, Bi-Annum Visit to the State Capitol, The South Texas Transportation Conference, Victoria Chamber Business Expo, and an annual golf tournament.
Events are coordinated by various committees of Chamber members and are a terrific way for businesses to give back to the community and raise awareness of their services.
The Victoria Friendly Customer Service Training Program was designed by the UHV SBDC, VISD, and Victoria College amongst others to give YOU the edge in today's competitive market.
The training addresses:
The definition of customer service - identifying the needs of the customer
The difference between quality and poor customer service.
The actions and behavior including attitudes, habits, and interactive skills
Four types of service
Managing expectations
Interpersonal communication skills in both a face-to-face and phone based situation.
The program focuses on these commonly used adages from the Ritz Carlton Customer Service Training program:
The Golden Rule
The Platinum Rule
The Double Platinum Rule
The training includes a formal interactive presentation, storytelling, self-evaluations, conversation and discussion. As of this writing the training is done in groups of less than 50 with a presenter. No on-line course is available at this time.
Rates and organizational certification are as follows:
Certification criteria is identified as:
Year 1: 25% of identified employees
Year 2: 50% of identified employees
Year 3: 75% of identified employees
| | | |
| --- | --- | --- |
| COMPANY | MEMBER | NON-MEMBER |
| 1-24 Employees | $75 per year | $300 per year |
| 25-99 Employees | $150 per year | $450 per year |
| 100+ Employees | $300 per year | $825 per year |